Elizabeth here – I'm the one on the team at The Practical Forest School who mainly stays behind the scenes. I don't run groups, I'm not out in the woods, but I do communicate with the parents who send their children to our forest school sessions, I manage our social media channels and I sort out the admin behind the scenes including running our website. So I need to know what we're all about beyond the customer support process.
That's why I decided to take the Forest School Level 1 certification, or at least go through the process so I could feel better connected to the values and principles of forest school.
Below, I share everything you need to know about the Level 1 Certification.
What is Forest School Level 1 training?
There are 3 main Forest School qualifications: Level 1, Level 2 and Level 3.
The Level 1 training is a basic introduction to the concept of Forest School. It shares the principles, concepts and practices, but you won't be equipped to lead a group once you've finished the training. You will understand the core ethos and framework that underpin learning in an outdoor space and the concepts of child-led learning and development.
It's also worth knowing that there is no practical element and no requirement to show that you can work with a group of children – in other words, you don't have to leave your desk to do the course! However, you can, of course, apply what you learn with the groups you run if you are already in an education setting or working with young people.
There is also an element of reflection because as I understand it, the forest school ethos requires practitioners to reflect on their own situation and how they respond to situations in order to further understand feelings and behaviours, how principles were applied and how different approaches, ideas and concepts interrelate with each other.
Who is it for?
The Forest School Level 1 training course is best suited for:
Forest school assistants joining an existing forest school
Outdoor learning practitioners
Volunteer helpers
Site and school managers (like me)
Forest school programme leadership team members who don't run sessions but need to understand what's being offered in detail
People interested in child development in an educational environment
People interested in learning more before committing to the full education pathway.
It's suitable for people working with (or wanting to work with) children of all ages from early years up, whether that's as part of your work in nature reserves, schools, woodland or some other setting.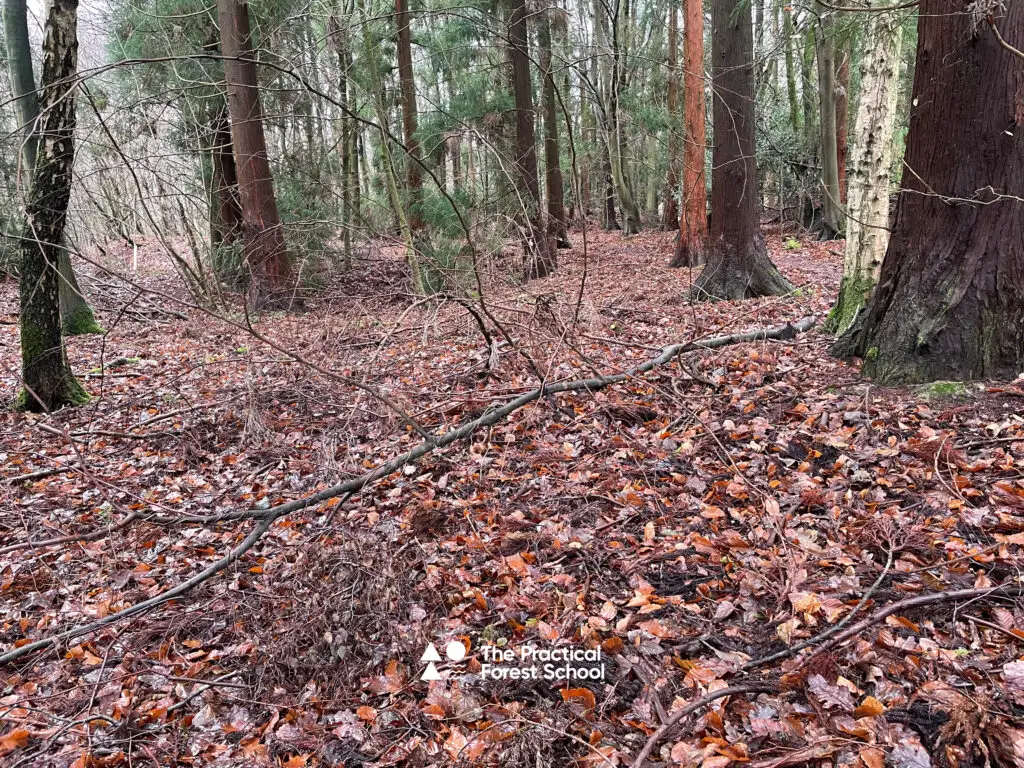 Do I need prior experience?
No. You don't need any prior experience of working with children or being outdoors. Just a love of learning, an openness to the ethos of forest school and the willingness to take on new skills.
What does the course cover?
The course I am taking (the Sarah Blackwell one) covers:
Understanding the Forest Schools approach to learning and framework
The Forest School principles
Being able to participate in Forest School
Identifying woodland species
Understanding the impact on the woodland environment
Understanding hazards and risk management
Basically, the course content provides an overview of what it means to conduct a Forest School experience in an outdoor environment while keeping your group members and the environment safe from harm.
It does not cover outdoor first aid. In addition, the training does not cover practical skills like tools and fire safety for good reasons – as an approach centered on being child-led, it's important that you understand the needs of the child(ren) first. It's not necessary to leap straight in providing a fire circle as your group might not need that.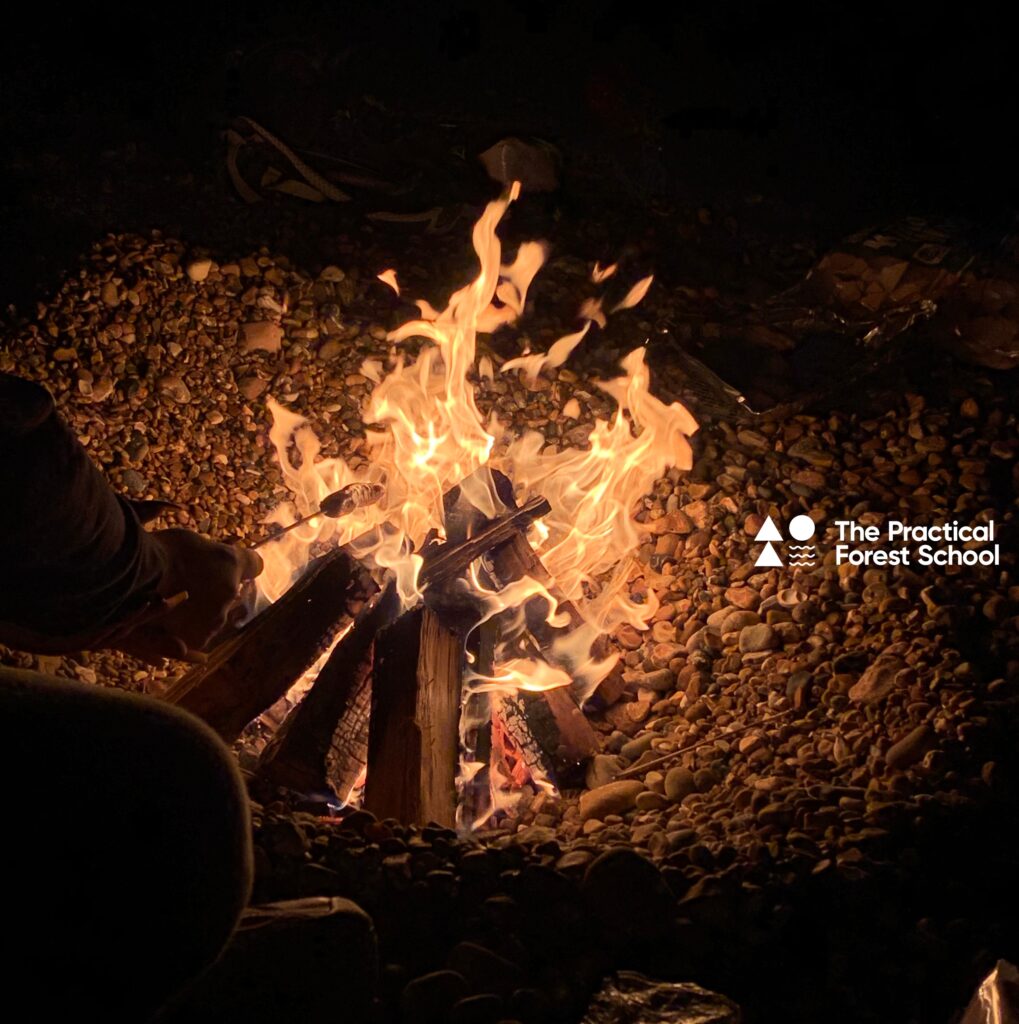 How long does it take?
The Forest School Level 1 online course takes around 30 hours which includes the time required to complete your portfolio. If you do not intend to complete the portfolio (and therefore you won't end up with the certification) you can probably get through the learning material faster.
Another bonus is that there is no waiting list or sign up process – the video training is easy to access, available on all devices and covers all the important elements without having to wait for live classes to start. That suits me!
However, it takes as long as it takes. There's no timescale to commit to, no course dates to hit, and as the free training is self-paced, you can get to it whenever you have time.
Can you use it for CPD?
Yes, you can use the Forest School Level 1 certification (and the learning experience) as part of your CPD. I suggest you talk to the manager of your own setting about doing that if you are interested in furthering your career in the natural environment they may be able to help you carve out the time to study and complete the portfolio.
Finding a Forest School Level 1 online course
You can find Forest School Level 1 free online training from a couple of providers – the one that comes out top for me is by Sarah Blackwell, and that's the course I'm registered on. I like it because it's free forest school training (and what's not to like about that!) but also because Sarah is an expert forest school trainer with much experience, and I feel I can really learn from her.
Look for a trainer that is accredited by the Forest School Association as that's a sure sign you'll be learning from a qualified forest school leader as well as someone who has the experience to trainer others.
Read the reviews of a few forest school training programmes before committing, or ask your local FSA branch for courses they recommend. Some organizations may offer day courses if you don't think that online learning is a good option for you.
The Level 1 portfolio
The assessment criteria for Level 1 is your portfolio of evidence. At the end of the course, you can submit your portfolio to the awarding body.
You can't say you are qualified Level 1 Forest School Practitioner unless you have submitted your portfolio and gone through the assessment process. You can take the course for free, which is a good step in terms of personal learning, but you can't claim the credential until you've achieved the successful completion of your portfolio.
Sarah Blackwell's course requires you to pay £97 to cover the assessment and awarding body process for the certification, which seems like a reasonable amount to me!
Your next steps
Are you ready to start your Forest School journey? The Level 1 course is a great introduction to what it might be like to work full time in the natural world. It opens the door for you to advance your own practice and perhaps even run your own forest school site in the future!
If you are interested in what a career in forest school might look like, this is a great way to dip your toes in the water. The certification on offer reflects the level of training and level of hands-on experience you need, so be aware that if you do get bitten by the bug, you'll have to go on to take the Level 3 course before you will be 'officially' able to lead sessions – that's the forest school leader course. (It's fine to skip Level 2). It will give you the relevant experience of running your own forest school sessions in an outdoor setting.
But for now, if you've got this far, you have probably decided whether it's worth investing in the Level 1 training, both in terms of your time and whether you want to fund the accreditation process (or talk to your boss about funding it). Where will your forest schools course take you?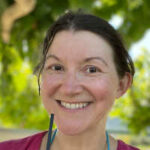 About the author: Elizabeth Borley
Elizabeth is our forest school administrator, responsible for running the website and managing bookings for afterschool clubs. She is a member of the Forest Childcare Association and loves walking in the woods and places with a view. As a parent, she understands the value of children spending time outdoors.