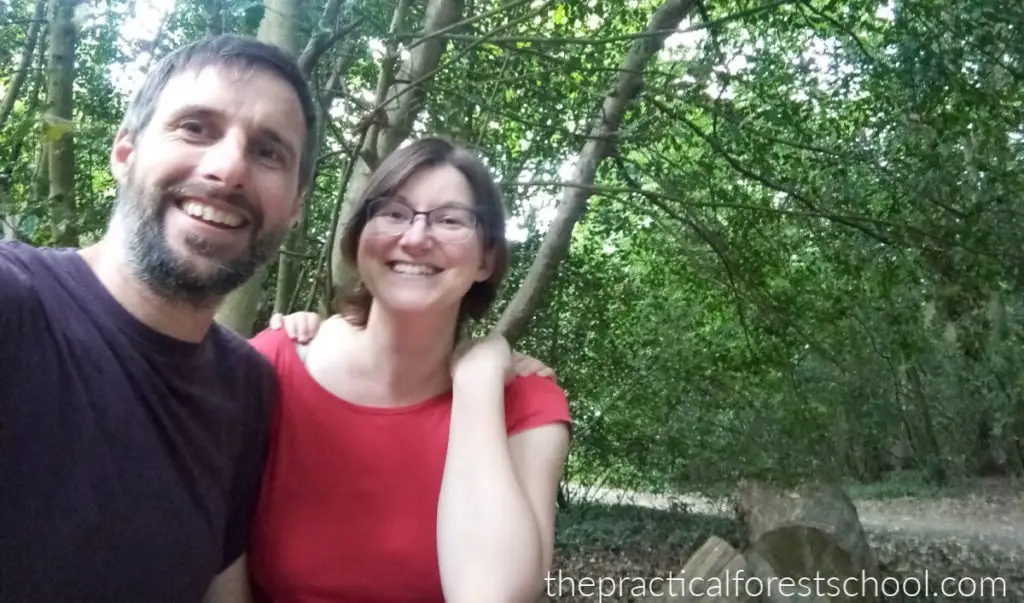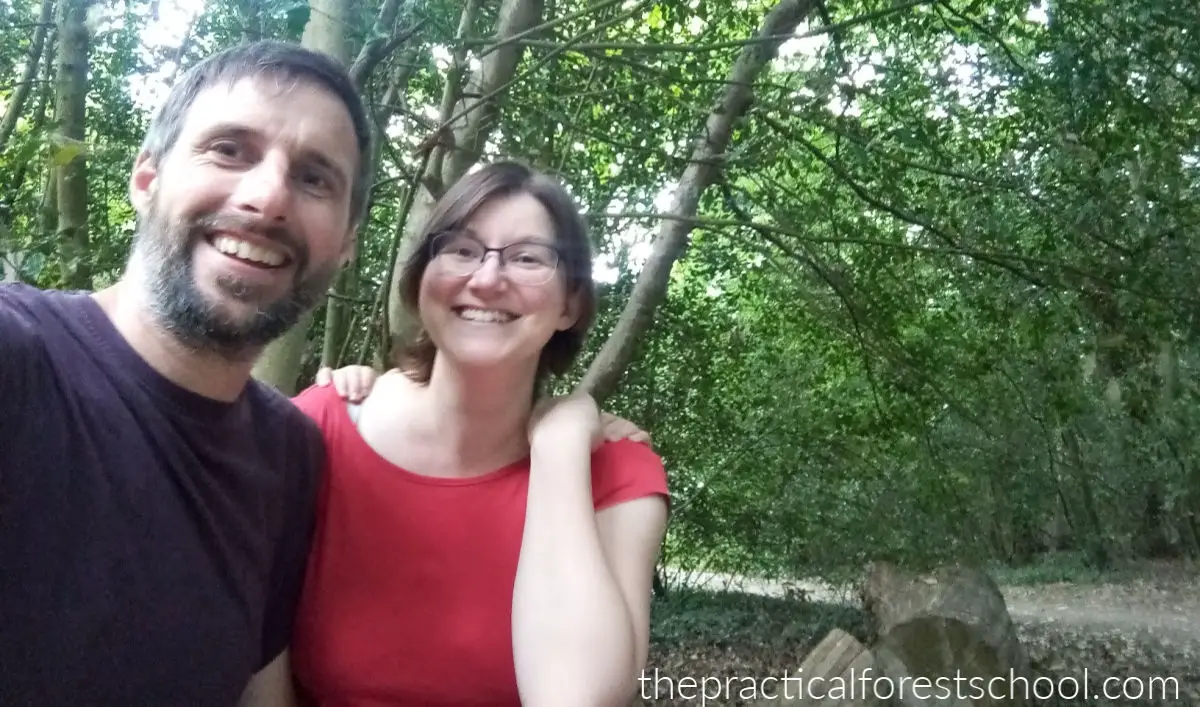 Hello!
We're Jon and Elizabeth, based in the beautiful South East of the UK.
Jon is a Level 3 Forest School Practitioner. He leads regular forest school activities for pre-schoolers and junior schools, and also runs holiday activities for children.
Amongst his many outdoor talents, he also teaches bushcraft, camp craft and mountain biking, and is certified by the Institute of Outdoor Learning.
Elizabeth… well, she doesn't much like the mud and the rain, but she loves a dry day in the forest, camp cooking and passionately believes in the benefits of unstructured outdoor explorative play. That's probably left over from many happy childhood memories of mashing petals and water to make "perfume".
Welcome to our corner of the internet, where you can follow our forest school training journey, and find resources to help plan and run your forest school.