Summer Outdoor Scavenger Hunt with free printable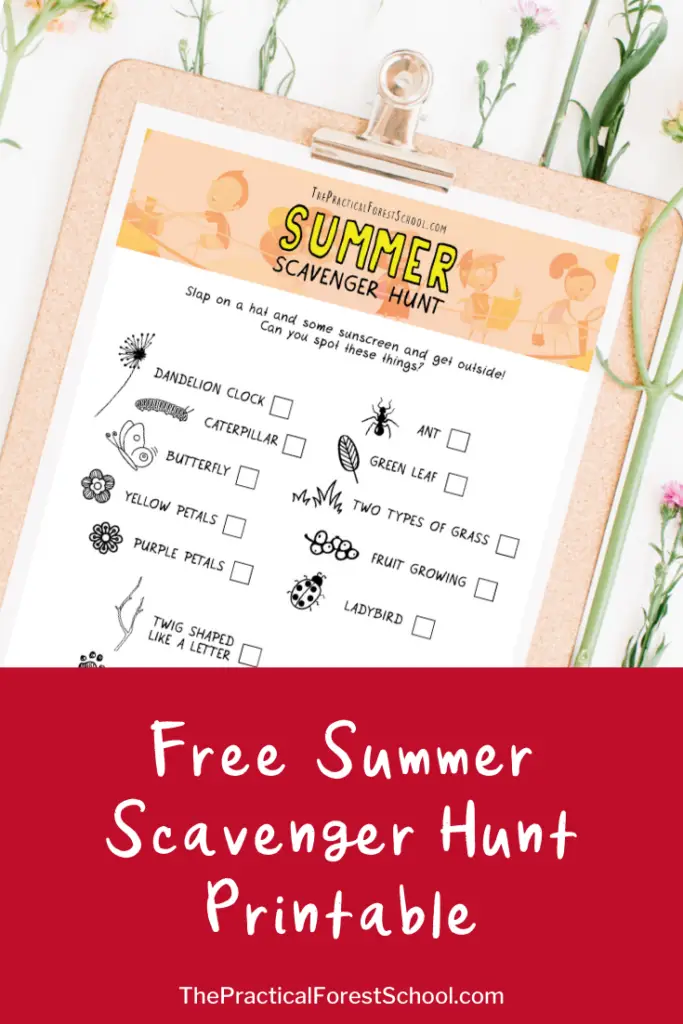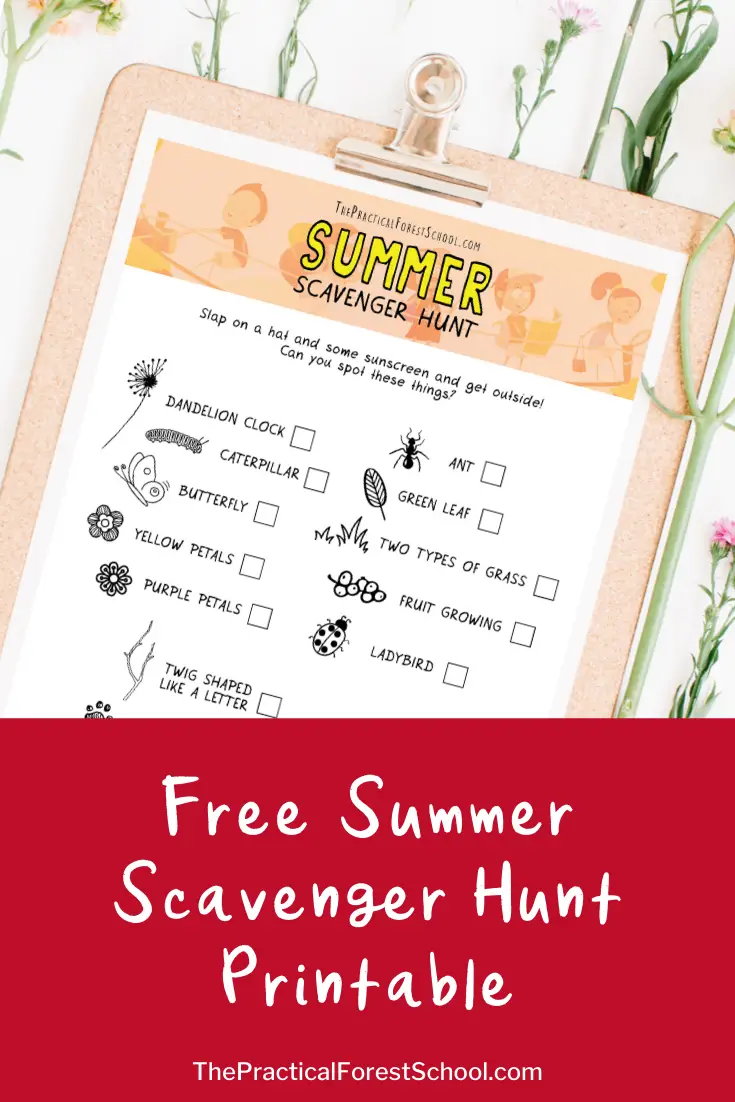 It is time for a summer activitiy and we have the perfect summer outdoor scavenger hunt printable for you to use.
Get out of the house and into see how many of these items the children can find.
Ways to use a scavenger hunt at this time of year
There are many ways that you can use a scavenger hunt in the summer. Here are some ideas:
Use it as a way to get your kids outside. Print out the list, attach it to a clipboard, and watch their excitement as they tick things off
It is the perfect game for an outdoor summer birthday party
Bring it along to a local park as an activity
It is a perfect forest school enrichment activity for the children to do as part of their outdoor exploring.
This a beautiful PDF worksheet. It is colorful and has some great pictures to help show the children what to look for.
What's on the PDF Summer scavenger hunt checklist
Download the printable list and take copies out with you so you can tick off the signs of summer. Take it with you when you wander around the woodland, forest, or even your local urban area.
Slap on a hat and some sunscreen and get outside! Can you spot these things?
Dandelion clock
Caterpillar
Butterfly
Yellow petals
Purple petals
Ant
Green leaf
Two different types of grass
Fruit growing
Ladybird
A twig shaped like a letter
Animal tracks
Worm
Dragonfly
Bee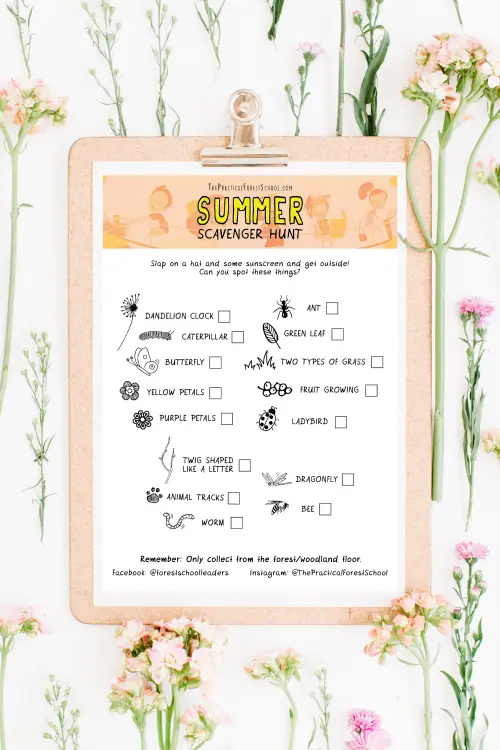 Tips for Summer scavenger hunts
It can be very warm and sunny this time of year so remember to wear a good hat and apply sunblock on a regular basis. Rain is always a possibility so be prepared!
Remember: Only collect from the forest/woodland floor or with your eyes! And of course don't collect living creatures and steer clear of mushrooms.