Nature and Me (Book Review)
Nature and Me: A Guide to the Joys and Excitements of the Outdoors is a book by the School of Life. It's more than a nature book, it's a discussion on how to make sense of big feelings through the connection to nature. Life is short, the giant redwood teaches us. There is value in the emptiness of the desert, because we can draw parallels with decluttering our minds to focus on things that are truly important. 
The book uses the landscape, creatures and the environment to link a child's sense of the world to emotions with the intention to create a better understanding both of the world and also our place in the world.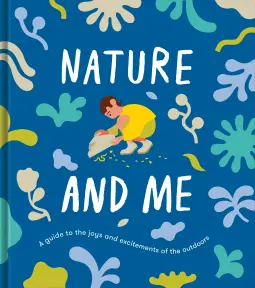 I'm not sure that this book is something I could use in a forest school setting because the nature isn't creatures we'd naturally find in our woodland – we don't have scorpions and leopard sharks –  but there are pieces that would work, like the sections on clouds, stars and hedgehogs. 
Each section is totally standalone, so you could pick the pieces that were relevant, either to the environmental aspect you wanted to highlight with the child, or an animal they were interested in, or choose the section closest to the feeling a child was struggling with, whether that's feeling overwhelmed, grumpy or needing to better understand the adults in their lives. 
I enjoyed reading it, it has a gentle, accessible tone that would make good bedtime stories. The concept is unusual and it's a different kind of book to what I have seen before. I found the links between animal behaviour and our own emotions fascinating. 
The pieces have been cleverly written to draw parallels where previously you might not have been able to see any. 
The book is beautifully illustrated too, with bright colours and bold drawings on each double page spread. 

I received an advance reader's copy via Netgalley so I could review this book.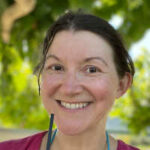 About the author: Elizabeth Borley
Elizabeth is our forest school administrator, responsible for running the website and managing bookings for afterschool clubs. She is a member of the Forest Childcare Association and loves walking in the woods and places with a view. As a parent, she understands the value of children spending time outdoors.