Forest School Leader Corner: Listen, Read, Watch [December 2021]
Has winter arrived properly where you are? We've got our hats, gloves and warm clothes at the ready. Here's what we've been reading, watching and listening to this month.
Listen
Children of the Forest has a podcast about their very active forest school and their experiences. There is some swearing so it is probably NSFW. Gemma and Lewis are full of humor and advice.
Their most recent podcast is about "Why Weren't We Taught This At School". Very interesting and informative information from this episode.
Read
The Forest School Association has a really great article on the Risk and Benefits in Outdoor Learning and Forest School.
At the beginning of the article they have used a question to make us think before we continue to read the rest to make us more intrigued and interested about what they have to say next.
"What are the issues regarding Risk in our society?
Do we take risks and if so when and how and what is the role of the parent, carer and practitioner or teacher in reducing or managing high-risk activities and opportunities?"
Does this make you intrigued to find out more?
Watch
Forest School Lou talked about Planning Learner Led Sessions for Forest School. We've queued it up to watch because this session explored tips for observing, evaluating and reflecting learner Led Sessions.
---
Hope you enjoy this month's roundup. Have a suggestion for a future one? Leave it in the comments.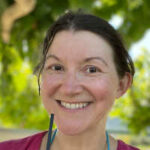 About the author: Elizabeth Borley
Elizabeth is our forest school administrator, responsible for running the website and managing bookings for afterschool clubs. She is a member of the Forest Childcare Association and loves walking in the woods and places with a view. As a parent, she understands the value of children spending time outdoors.