Dandelion Medicine (Book Review)
This post contains affiliate links at no cost to you.
Dandelion Medicine: Forage, Feast and Nourish Yourself with This Extraordinary Weed is a book dedicated to – you guessed it – dandelions.
Written by Brigitte Mars, who I think did the fantastic illustrations as well, it's a homage to the humble dandelion and now in it's second edition.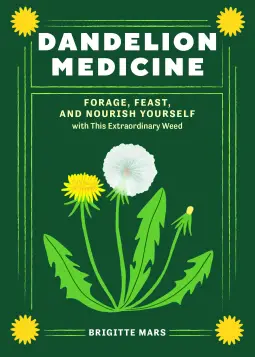 As someone who routinely digs dandelions out of our lawn, it was interesting to read more about the history and uses of this plant. I've always known it has many uses, but seriously – there are so many more uses for dandelions than I expected.
The book does cover medicinal uses like teas (although I found the instructions on making them a little hard to follow). There is more to the content than simply medicine though.
There is a selection of recipes for drinks and food as well as plenty of historical information and facts. There's also a section on growing your own dandelions, if you ever felt the need to get more in your garden or to cultivate a crop especially for using in your preparations. I learned that there are certain times of the year best for harvesting.
The artwork in the book is really good, and the whole book has a beautiful feel to it. The layout and design makes it a brilliant coffee table read.
This is a great book for people interested in foraging. I think some of the recipes would take a long time to prepare, but you could get kids at a forest school session aware of the uses of the plant and get them to help with picking the leaves.
I'm quite interested in making dandelion lemonade – I think that would be a fun drink to share at a forest school session, especially if we had parents there for an event like our annual father's day get together!
Buy Dandelion Medicine on Amazon.
I received an Advanced Reader's Copy via Netgalley so I could write this review.
Dandelion Medicine: Forage, Feast, and Nourish Yourself with This Extraordinary Weed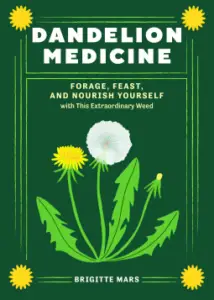 This post contains affiliate links at no cost to you.
URL: https://amzn.to/3qW8bUh
Author: Brigitte Mars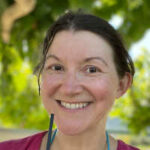 About the author: Elizabeth Borley
Elizabeth is our forest school administrator, responsible for running the website and managing bookings for afterschool clubs. She is a member of the Forest Childcare Association and loves walking in the woods and places with a view. As a parent, she understands the value of children spending time outdoors.