Year of Outdoor Activities Printable (Free Download)
Do you draw a blank when you think about what kinds of activities to make available for children as part of their outdoor learning?
Me too.
I read all the books, I spend hours on Pinterest, and I still wonder what sort of activities the kids might be interested in doing.
Forest school is child-led learning, but some of what we do is not in a 'pure' forest school setting. It's in an education setting as part of the primary and pre-school environment (that's K-6 I think, for our US readers!).
Either way, we like to think of things that are on offer for the children, and then be guided by them for what they would like to explore further.
So much of outdoor education has to be led seasonally. So that's what our new printable is all about.
You can grab a free download of this lovely poster. It comes in A1 format so it's perfectly scaled for printing out for the wall of your office (i.e. the garage in our house!). Or hanging on the wall in your pre-school setting.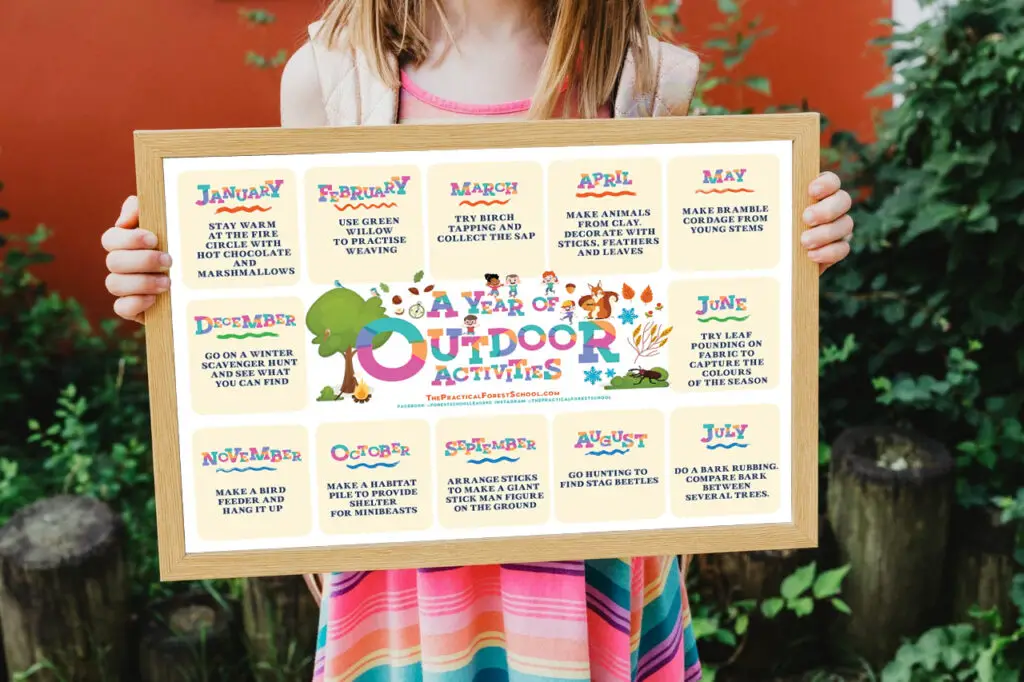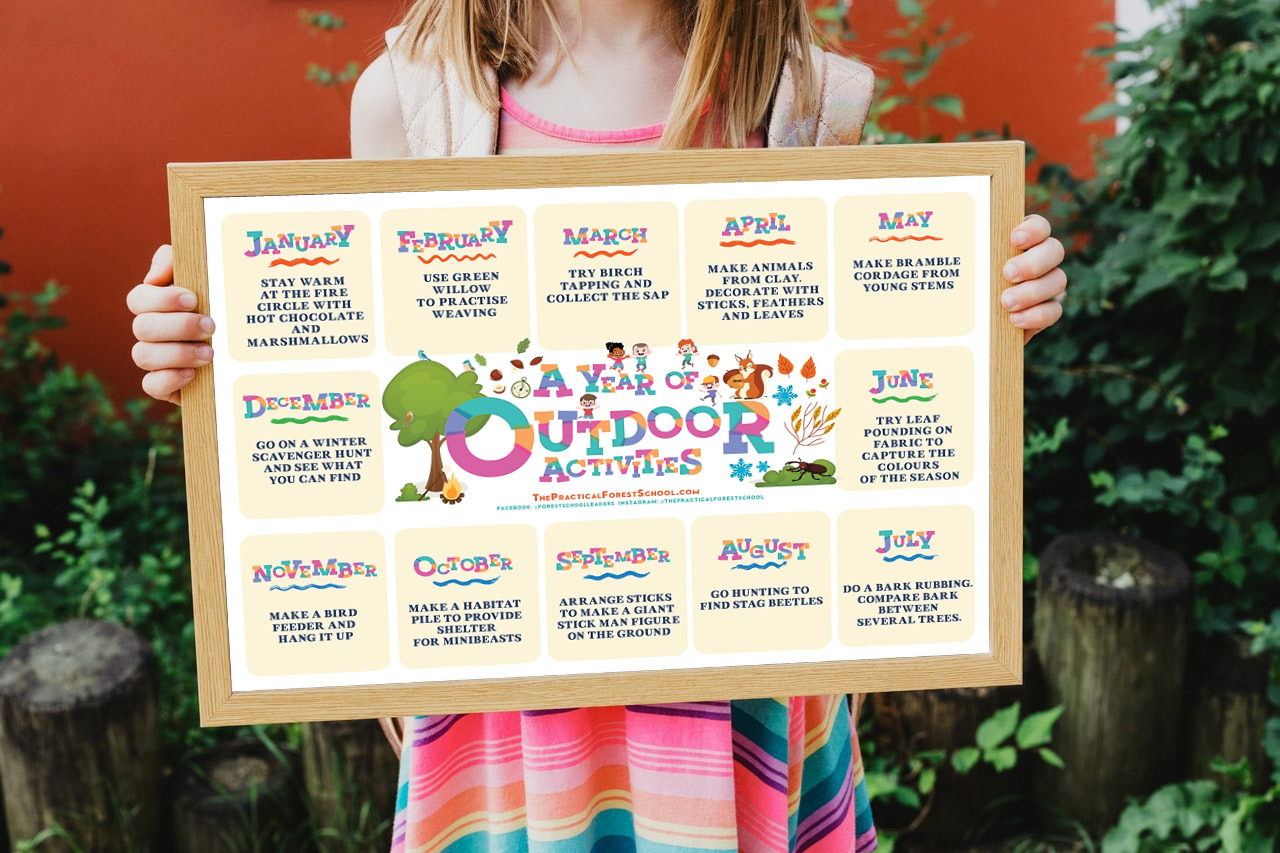 Simply pop your best email address in the box below and we'll send you the PDF on email.