What to Wear for Forest School in All Seasons
This blog is reader-supported. When you purchase something through an affiliate link on this site, we may earn some coffee money. Thanks! Learn more.
Forest schools run in all weathers – we're certainly outdoors with the children come rain or shine! Here's a parent's guide to the forest school clothing that we recommend for activities throughout the year.
Note: What to wear for forest school depends on where you are going and where you are in the world. The guidance below is general, based on our experience in the northern hemisphere. Check the kit list for your particular forest school.
If you are attending one of our Horsham forest school sessions, your parent handbook has the clothing and kit list.
Summer clothing
Children are active on forest school days, and warmer weather means they don't want to be weighed down with clothing.
Comfortable long trousers or leggings – shorts aren't so good for little legs when the grass is high. We recommend tracksuit/jogging bottoms instead of denim.
A T-shirt – long or short sleeved on their top half. We recommend a long-sleeved one as that's better for protecting their skin against sunburn, mosquito bites and scratches.
A jumper – ideally a lighter weight fleecy one, and nothing you would worry about getting damaged or muddy! Bonus if it zips up as that makes it easier to get on and off.
Socks.
Shoes or wellies – closed-toe shoes, not sandals or flip flops.
Sun hat. A good hat will stay on, even when your child is active!
It can still rain in the summer, so it helps to have waterproofs available. If your setting doesn't provide them, pop some in your child's bag.
Spares! Always send your child to forest school with spare clothing: in the summer, you'd want to put spare socks and trousers in their bag in case they fall in some water (accidentally or on purpose!).
Extras: suncream. Check with your forest school to see if they will apply suncream on your behalf during the day, and if they will, pop some in the bag. Otherwise apply it before you drop your child off.
Our recommendations
Bucket hats are a good choice because they give all-round sun protection and don't leave necks exposed. Ultimately with hats, go with what your child will wear, and something that will stay on! It's better that they have something than they rip it off the moment you drop them with us.
Regatta is a brand I wear and they have a good kid's collection. They aren't the cheapest though.
Winter clothing
A winter forest school session is a lot more fun with the right clothes! Cold weather can make being outdoors more of a challenge if you aren't dressed correctly.
Let's start at the bottom: the base layer. They'll be outside, so thermal leggings (long johns) with a thermal long-sleeved top. If you don't have those and it's not too cold, tights will do at a push.
Warm trousers – fleecy ones like jogging trousers or tracksuit bottoms.
A long-sleeved T-shirt or thin top.
A fleece sweater (preferably one that zips up).
Socks – a thin "normal" pair (like school socks, preferably cotton) and then a thick pair of ski, thermal or woolly socks.
Outer layer wear for winter
A warm coat or jacket – one that doesn't matter if it gets wet or muddy.
Hat and scarf.
Gloves.
Snow boots or warm boots are better than wellies: wellington boots need a couple of pairs of socks inside on cold days, so be prepared to go up a size or two. Their ordinary wellies probably won't be roomy enough for the warm layers.
Waterproofs – even more important in winter than in summer. Puddle suits or rain suits are perfect. For older children, waterproof trousers and a light waterproof jacket. Waterproof mittens can fit over woollen mittens for dry hands in wet weather.
Spares! Spare gloves, spare socks and a change of trousers (in case they fall in the snow while not wearing waterproofs – it happens!).
Use your judgement on really cold days: send your children to forest school with an extra jumper or base layer if it feels like that would be needed. They can always take layers off but it's hard to get warm if you don't have the right kit.
Our recommendations
Dirt Boots (like tough wellies) are a popular choice. They are light, easy to clean and good for active kids!
Trespass do a good range of puddle suits and kids' jackets – again, they get great reviews so worth a look. They also do fleeces, although you can pick those up in H&M or any high street store.
We have Heat Holders products for warmth: they do good socks and hats.
Spring and autumn clothing
Spring and autumn feel quite similar in terms of weather, so the kit list is the same for these seasons. Expect rainy weather and some colder months, but be prepared for anything!
Comfy trousers – again, we avoid denim and recommend jogging trousers or leggings
Long sleeved T-shirt or similar top
Jumper – choose one that's appropriate for the weather. Spring and autumn can be variable, so on colder days opt for a heavier sweater or fleece and send them with a lighter one on warmer days.
Light warm jacket e.g. a zip-up fleece
Rain gear. A rain jacket – not needed on days where it obviously won't rain, but a thin rain jacket is easy to keep in the bag for when it's needed
Closed-toe shoes like sturdy trainers. These are better for tree climbing than wellies, which can slip. But wellies will do if that's what you have.
Don't forget to pack your spares! Pop a few extra pairs of socks and an extra pair of trousers in your child's bag.
They might need a light hat or sun hat depending on the weather.  The important thing to remember is that bad clothing makes for a miserable experience, so be prepared to check the forecast and do what you think is right for the day.
Other things to pack
Make sure you send your child with a named water bottle as well.
Tips
Check the weather conditions before you leave the house so you can match what you take to the current situation. However, many parents find it easier to pack a bag and take the whole bag, whether you need those rain boots or not.
Cold wind can make a day feel much colder than the weather forecast lets on, so it's always better to have outdoor clothing that works with layers. They can take off what they don't need.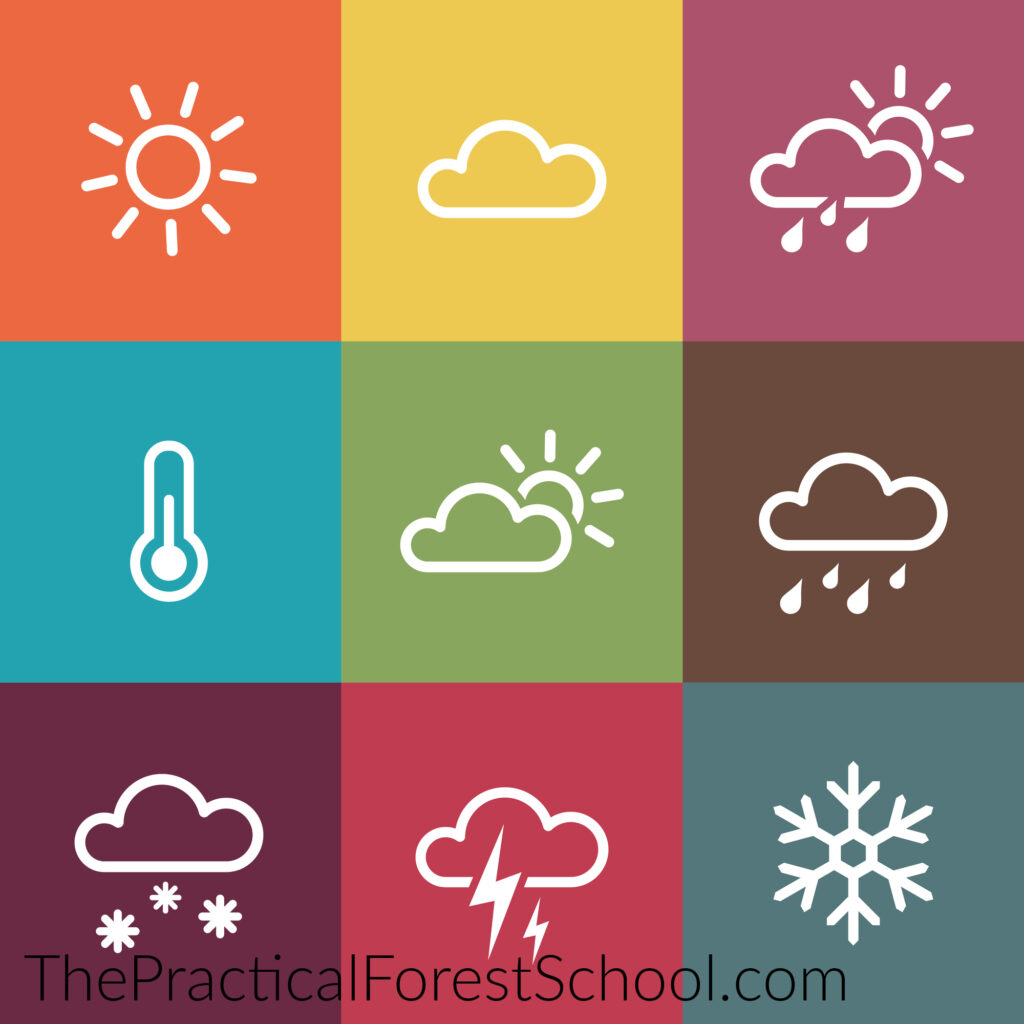 What to buy
Do you need to buy new clothes for forest school?
If you don't have waterproofs, thermals, or sturdy outdoor boots, then yes, it will be worth getting some extra kit to help your child have a better forest school experience.
Look for well-made products. Cotton layers and merino wool are good for both keeping warm and keeping cool. Light weight layers help trap the warm air, and if you get too hot, they can be taken off (remember to name everything!).
You don't need to get everything brand new. Look for thrift stores and charity shops, local social media marketplaces, parent groups, and ask the forest school leader if they know of anyone who has grown out of clothing that might be appropriate.
A lot of ski gear is only worn for one season. As children grow, they need new kit, and the old stuff is given away or sold on. Ski boots, gloves, jackets and hats can be great for forest school, so be on the look out!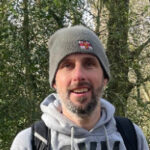 About the author: Jon Borley
Jon qualified as a Level 3 Forest School Leader with the Sussex Wildlife Trust. He works independently as a practitioner running forest school clubs and also within schools both in a forest school capacity and as an outdoor learning teaching assistant, working with preschoolers to secondary-aged children. He has previously led sessions for adults as part of professional development events for the Sussex FSA, and is a member of MIAS.