The 6 Forest School Principles
In the UK, the Forest School community agreed six principles back in 2011, before I was involved with Forest School.
These principles shape the way that a good forest school is run and they govern the ethos of provision. They help set forest school apart from other forms of outdoor learning sessions as they create a unique format for delivery.
The 6 Principles of Forest School
The six key principles of forest school are:
Forest School is a long-term process of regular sessions, rather than one-off or infrequent visits. The cycle of planning, observation, adaptation and review links each session.
Forest School takes place in a natural or woodland environment to support the development of a lifelong relationship between the learner and the natural world.
Forest School aims to promote the holistic development of all involved, fostering resilient, confident, independent and creative learners.
Forest School offers learners the opportunity to take supported risks appropriate to the environment and to themselves.
Forest School is run by qualified Forest School practitioners, who continuously maintain and develop their professional practice.
Forest School uses a range of learner-centred processes to create a community for being, development and learning.
These are set out on the FSA website and provide the scaffolding for the forest school ethos. Let's look at each of those in turn.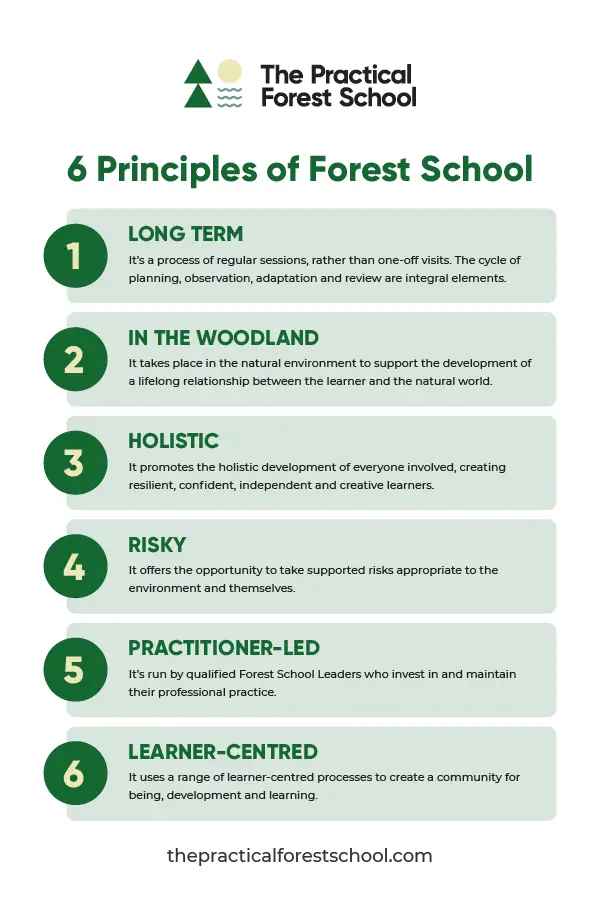 1. Forest School is a long-term process
What makes forest school different from a walk in the woods is that it takes place regularly with the same group. It's not a one-off visit to a nature reserve. That's why after school clubs are ideal because they can run over an extended period of time on a weekly basis. In-school sessions are also possible, with the goal of having the same group of learners meeting at least every other week.
Being longer-term means learners can see the changing seasons, which is another way of connecting to the environment.
The forest school programme offered by the Leader should be structured around observation. In other words, I watch and listen for the interests of children in my primary school groups, and my planning is the result of that collaboration. It enables children's learning to progress in a structured way while being child-led and fostering the development of a relationship with the outdoors.
Another important element of this principle is the setting of boundaries for the group. Learners can co-create their boundaries although the leader may also need to impose some, such as the area within which the forest school sessions can take place.
2. Forest School takes place in a natural wooded environment
This principle encompasses the environment of the forest school site, and it's not rocket science. It's pretty hard to run a forest school session from a car park, for example! Being surrounded by woodland is one of the integral elements of forest school.
I've worked on sites where there is a mini-forest and we've had plenty of scope for different habitats within the setting, and also on the edge of a school playing field where natural materials are somewhat limited. Both are fine, you can still live the principles even if you don't have many trees around.
School grounds these days are often restricted – I remember schools local to me when I was a child selling off their playing fields, and many inner city schools are tight on outdoor space. Forest school can work in a variety of spaces, from an outdoor classroom to local forests and everything in between. Easy access makes a difference, of course, so if the forest is on your doorstep that's a bonus.
What this principle is getting at, in my view, is that you should be providing a space for young people that is natural and allows for exploration and discovery. That's why I resist taking plastic out to the woods. Natural resources should be our inspiration and motivation – it's not forest school if you are simply taking classroom resources outside and running a lesson outdoors (although there is value in that too).
Part of working on the land and using the forest in this way is understanding our impact on the environment, so good practice to support this principle is making sure there is a woodland site management plan in place and that practitioners and learners understand the impact and can use the space in a sustainable way.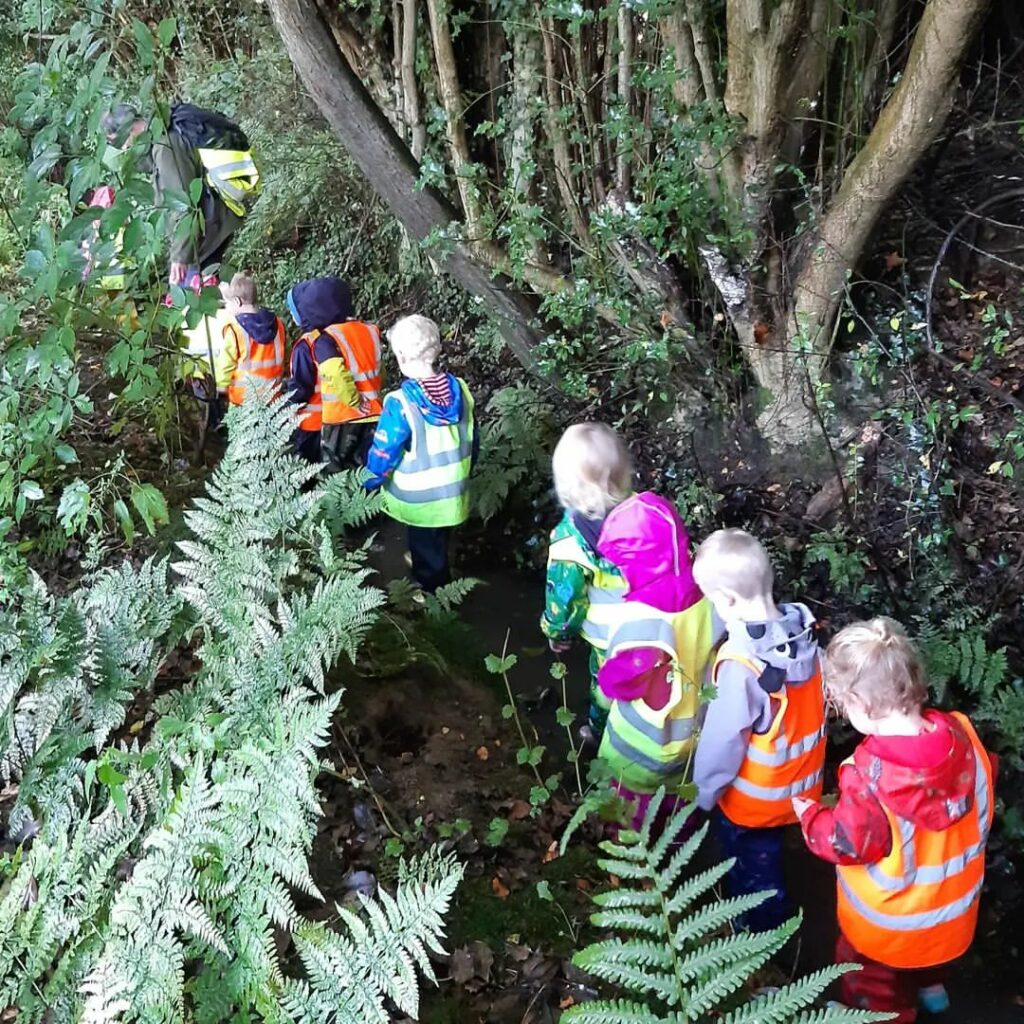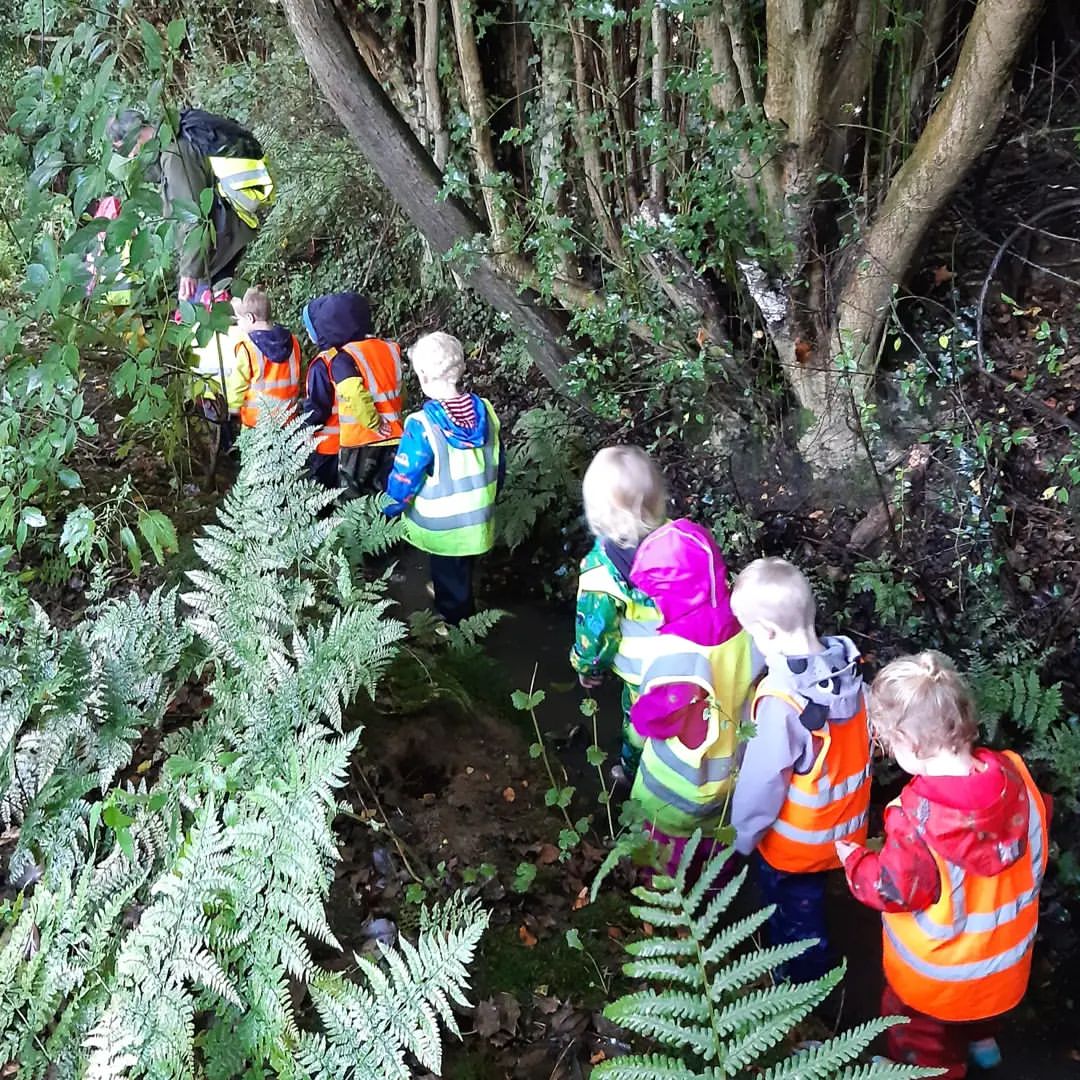 3. Forest School aims to promote holistic development
Forest school sees the learner as a rounded human being. It's not about learning maths or vocabulary, but instead inspiring a complete human and creating independent learners. We're multi-disciplinary, holistic and all in! That covers physical and emotional development, social skills, language learning and more.
Where it makes sense to do so, practitioners can link forest school experiences to other aspects of the participant's world, such as school work, home life or other education settings.
To me, this feels less like forest school is a specialised learning approach but more that it is a generalised learning approach: we look at things in the round and see the wider context for development.
4. Forest School offers learners the opportunity to take supported risks
This is probably my favourite principle because it provides something that is so desperately needed in the communities with which I work (is it wrong to have a favourite principle??).
This part of the forest school approach is all about making sure regular opportunities are on offer to match what learners want to do in a positive way, tapping into their interests and what would motivate them to go further. In turn, that supports positive attitudes during sessions. That might include the use of tools and fire where that would benefit the learners, and in my experience, most children love the opportunity to learn how to set and light a fire. However, everyone is different.
Risk is part of life, and unfortunately for many children they are not exposed to risk in the same way as children were many years ago. That's not necessarily a bad thing, but in order to be able to see and respond to risk, and to make judgement calls, the opportunity to take supported risks is a useful life skill!
Fires, climbing trees, stepping in the river and using tools are all examples of activities with an element of risk. Risk assessments should be carried out where appropriate.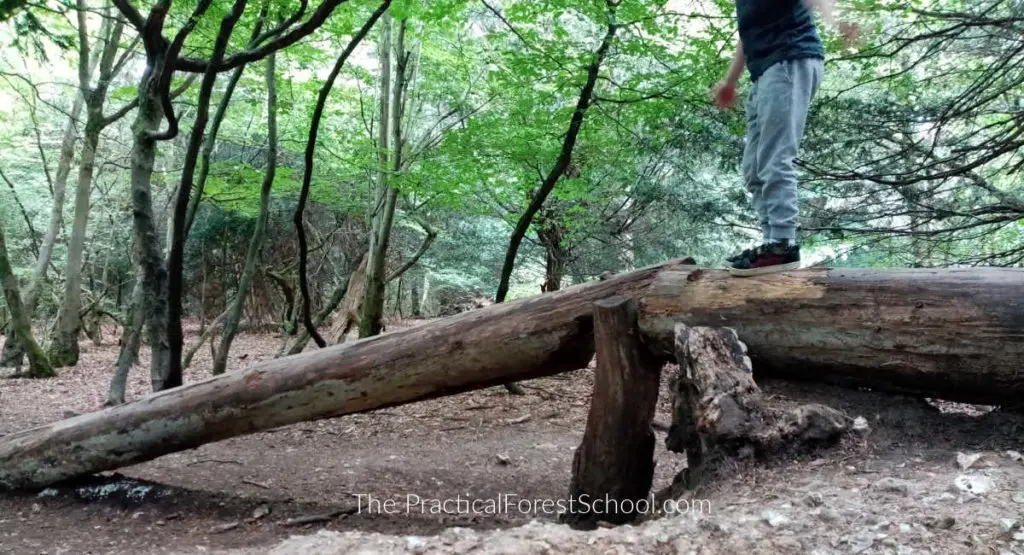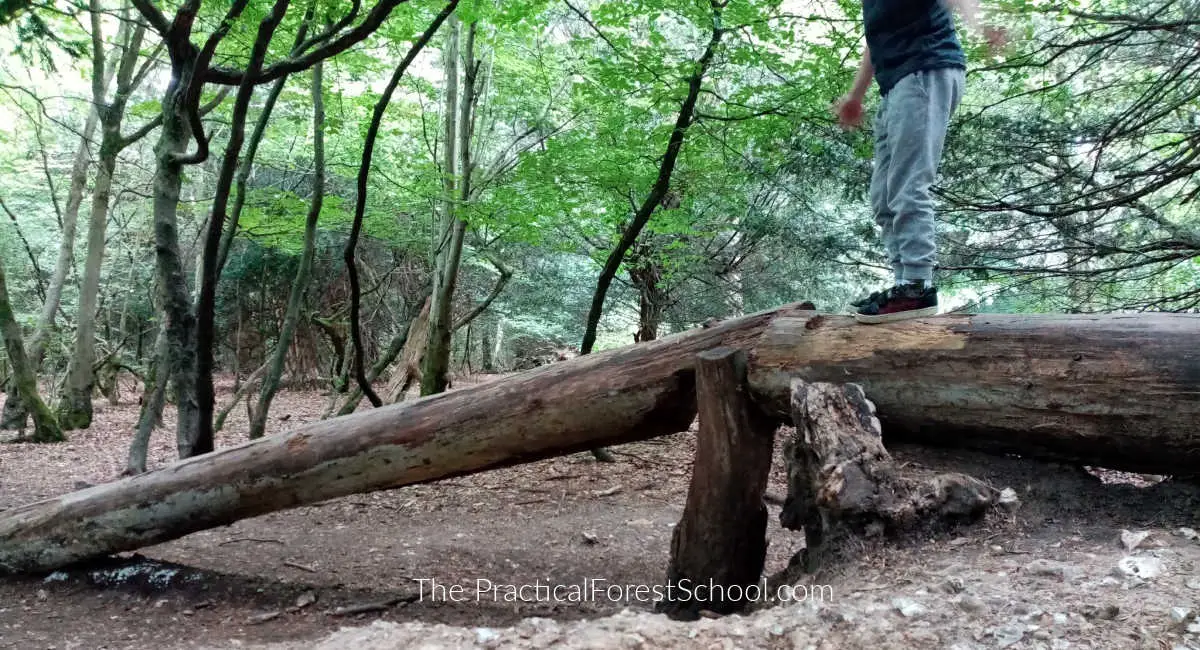 5. Forest School is run by qualified Forest School practitioners
The final principle is more of a statement: qualified practitioners run forest school. This could be partly the forest school community wanting to keep the principles of forest school close – anyone can set themselves up as a practitioner, even without forest school training, although I would encourage parents reading this to seek out trained leaders if you are looking for a forest school experience for your children.
The Level 3 forest school qualification is the minimum required to lead a group. The best practice (and requirement) for leaders is also to be DBS checked and to hold a first aid certificate. There should also be an emphasis on the policies, procedures and other documentation required to evidence the safe running of the sessions.
A quality forest school will have a knowledgeable educator at the heart of the provision, and experienced, trained staff with regular personal experiences of facilitating groups while focusing on the individual needs of learners.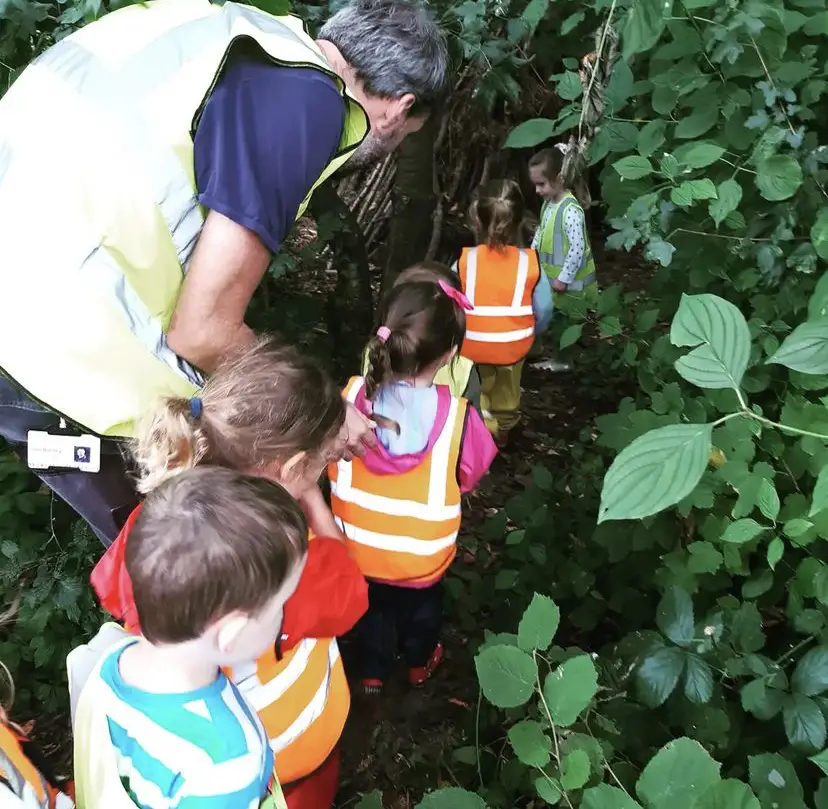 6. Forest School uses a range of learner-centred processes
Being learner-centred creates a community for development and learning that is open to hearing and responsive to those that take part in sessions. The leader should lead by example, living the principles and values and spirit of forest school while carrying out planning to ensure the experience is positive.
It's a partnership between practitioner and group members, so everyone's own learning journey isn't forced. It's a blend of play and choice, in a way that supports the full range of learning preferences and abilities.
The practitioner – group leaders, that's you – is also a learner, so it's important to be reflective after sessions. I do this in a very overt way with groups: "What would you like to do next week?" but also through reflecting on my own experiences of my time in the forest with learners. This provides a framework for tailoring, allowing each group to co-create their own experience of learning. It's collaborative work.
This is what forest school means in the UK. It's not a UK-exclusive concept, though, so you may find your country has slightly different principles for any governing body or professional group. Take a look at what is available where you are, and if you can't find anything, you are welcome to have ours 😊
Read next: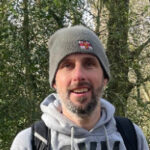 About the author: Jon Borley
Jon qualified as a Level 3 Forest School Leader with the Sussex Wildlife Trust. He works independently as a practitioner running forest school clubs and also within schools both in a forest school capacity and as an outdoor learning teaching assistant, working with preschoolers to secondary-aged children. He has previously led sessions for adults as part of professional development events for the Sussex FSA, and is a member of MIAS.