Free Desktop Wallpapers
This blog is reader-supported. When you purchase something through an affiliate link on this site, we may earn some coffee money. Thanks! Learn more.
This article contains affiliate links at no cost to you.
As outdoor educators and forest school leaders, we spend a lot of time outside, but you'll still find me on my computer some of the time.
There is always admin to: whether that's risk assessments, session planning, supporting parents, emails, student lists… I know you get it!
In a bid to be more organised, we created these desktop wallpapers. They are images you set as your computer wallpaper but because they are split into sections, you can organise your icons into groups. Plus, it's nicer to look at than the standard blue Windows background I had before.
Bonus: if anyone peers over your shoulder it looks very impressive!
There are five designs:
Powered by Hot Chocolate (my personal favourite)
The Great Outdoors
Ferns
Forest
Nature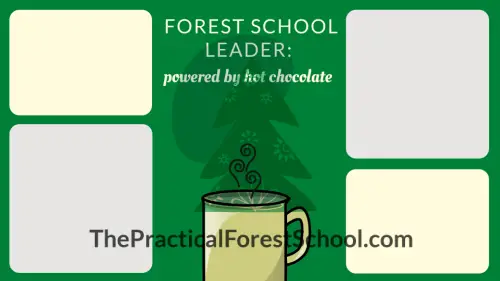 How to download the files
Enter your email address in the box below to download the files. You'll get a link to the set of .png images sent to you on email. The link is to a .zip file, so you will need to be able to open that.
Extract the images, choose the one you want. Please note that as they are high resolution to suit laptop screens, it's a big .zip file. It's about 6.5Mb, so bear that in mind as you kick off the download.
Tip: Most mobile devices can't open .zip files, so use your desktop computer!
How to use desktop wallpapers
Computer operating systems vary, but in Windows it's easy to switch out your screen background. Go to System Settings, Choose your desktop background, then click Browse and choose the picture. There's an option to 'choose a fit' which is how the picture displays on the screen. I would stick with the default which is Fill.
That's it!
Then drag and drop your icons into the different areas of the screen so they are organised in a way that is meaningful to you.
Make your own desktop wallpaper
If you don't like the free desktop wallpapers with an outdoors theme, you can create your own. There are lots of templates on Canva that you can use as starting points for your own designs.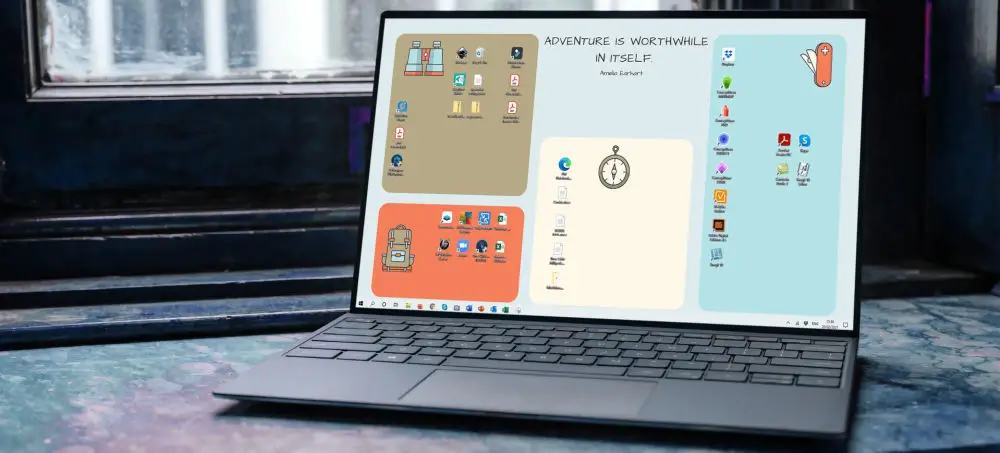 Using these desktop backgrounds
This collection of wallpapers is fine for personal use on your own computer, whether that's a work machine (if you have permission to install your own images on) or your home laptop.
However, we've created them to be a standard size, so I can't guarantee they will be a good fit for different resolutions of screens or aspect ratios. My suggestion would be that you load your favourite up and see how it looks, and if it is skewed or doesn't fit, then try another as they all have text in different sections of the screen.
As with all the freebies on this site, please don't sell these wallpapers on. Thank you.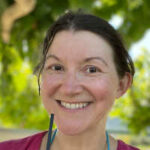 About the author: Elizabeth Borley
Elizabeth is our forest school administrator, responsible for running the website and managing bookings for afterschool clubs. She is a member of the Forest Childcare Association and loves walking in the woods and places with a view. As a parent, she understands the value of children spending time outdoors.