Why Early Years Outdoor Learning Is So Important For Kids
We all know that kids love being outdoors. You only have to look at them (once you've wrangled them out of the house) to see how much they love to run around, explore and just be free. And stop to look at a worm on the pavement.
As parents, we know that getting out and about it worthwhile. But what we might not realize is how important early years outdoor learning can be for their development – both in the short and long term.
So, why is early years outdoor learning so important? And how can it benefit children?
As an early years practitioner, working in a UK preschool providing a forest school experience, I will share my experiences and thoughts in this article.
What is early years outdoor learning?
Outdoor learning is a type of educational program that takes place in natural settings, such as parks or forests. We use a piece of land that was created as part of a new build housing estate, and that's now part of a green corridor through our town.
Children who participate in outdoor learning benefit from increased exposure to nature, fresh air, and physical activity.
Additionally, outdoor learning programs often incorporate elements of risk and challenge, which can help children develop important life skills such as problem-solving and resilience. You also get these outcomes with a forest school approach. In my experience, forest school is more child-led, outdoor learning may have some structure that links it to the curriculum or other features that mean it does not meet the specific criteria for a forest school.
If you're looking for an educational program that will provide your child with all of these benefits, then a setting that offers an early years outdoor learning experience might be right for you. Even if that's only on a part-time basis like our preschool (we offer forest school twice a week).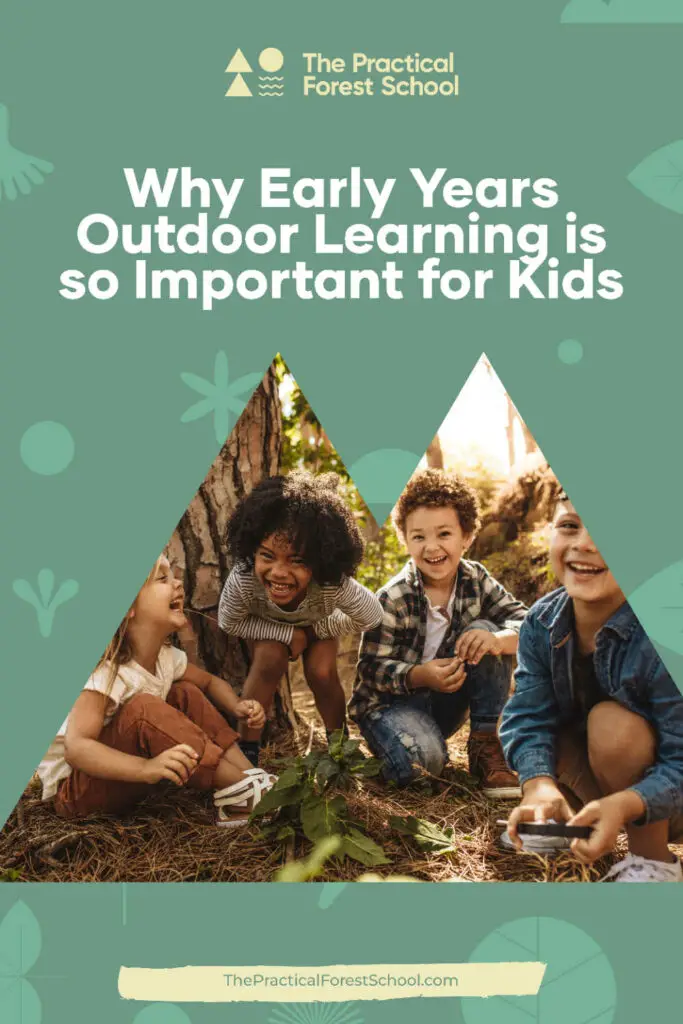 How children benefit from early years outdoor learning
Early years outdoor learning is important because it can help children in a number of ways. For one, it can help them to develop physically.
Running around and playing outside can help to develop their muscles and coordination. It can also help them to develop mentally, as they learn about the world around them and solve problems.
In addition, outdoor learning can also help to develop social skills. We see even the youngest preschoolers looking out for their friends, working as a team, taking part in group activities and practicing turn taking with tools.
Here are just a few of the ways that your little ones can benefit from time spent in nature.
1. They learn about nature and the world around them
One of the great things about outdoor learning is that it gives children the opportunity to explore and learn about the natural world around them. They can discover new plants and animals, and learn about the changing seasons.
Who doesn't love minibeasts? From pond dipping to looking under logs, there is a world to discover.
This exploring can all help to develop a greater understanding and appreciation for the world we live in.
2. They develop physical skills
Running, climbing, and playing games are all great ways for children to develop their physical skills. That helps with gross motor skills and fine motor skills. Whatever stage of physical development the child is at, being outdoors can help them.
Time spent outdoors can help to improve coordination (moving rocks around), balance (crossing a log), climbing, hanging on to branches, hopping over streams or puddles and so much more.
3. They socialize with other children
Outdoor learning provides opportunities for children to socialize and interact with their peers in a natural environment. This can help them to develop important social skills such as communication and cooperation.
Children learn social skills at different rates, but forest school and outdoor learning provision gives them another setting to try out their skills. In my after school clubs, I often see (admittedly older) children take on leadership roles in the group where perhaps they would hesitate to do so in a classroom setting.
4. They take risks and challenge themselves
Is this branch safe to climb on? Is this puddle too deep for my wellies? How many conkers can I carry in one hand?
In today's world, it's important for children to learn how to cope with challenge and adversity. Outdoor learning provides opportunities for children to take risks and challenge themselves in an environment that you have risk-assessed for them.
Risk taking helps them to build confidence and resilience – two important life skills. It's so important that let's look at that in a bit more detail.
Benefits of risk and challenge in early years outdoor learning
When children are given the opportunity to take risks and challenge themselves in a safe environment, they can learn and grow in confidence and independence.
Outdoor learning provides opportunities for children to push themselves physically and emotionally, while also teaching them how to assess and manage risk. In fact, it's not truly teaching: it's providing an opportunity for them to draw conclusions themselves – although as preschool leaders we do some teaching as well, to make sure the children have the skills to be able to weigh up different courses of action and make safe choices.
By taking risks, children can learn to solve problems and overcome obstacles, developing important skills that will serve them throughout their lives. It might look like splashing in puddles or trying to drag the largest stick possible, but it's all learning!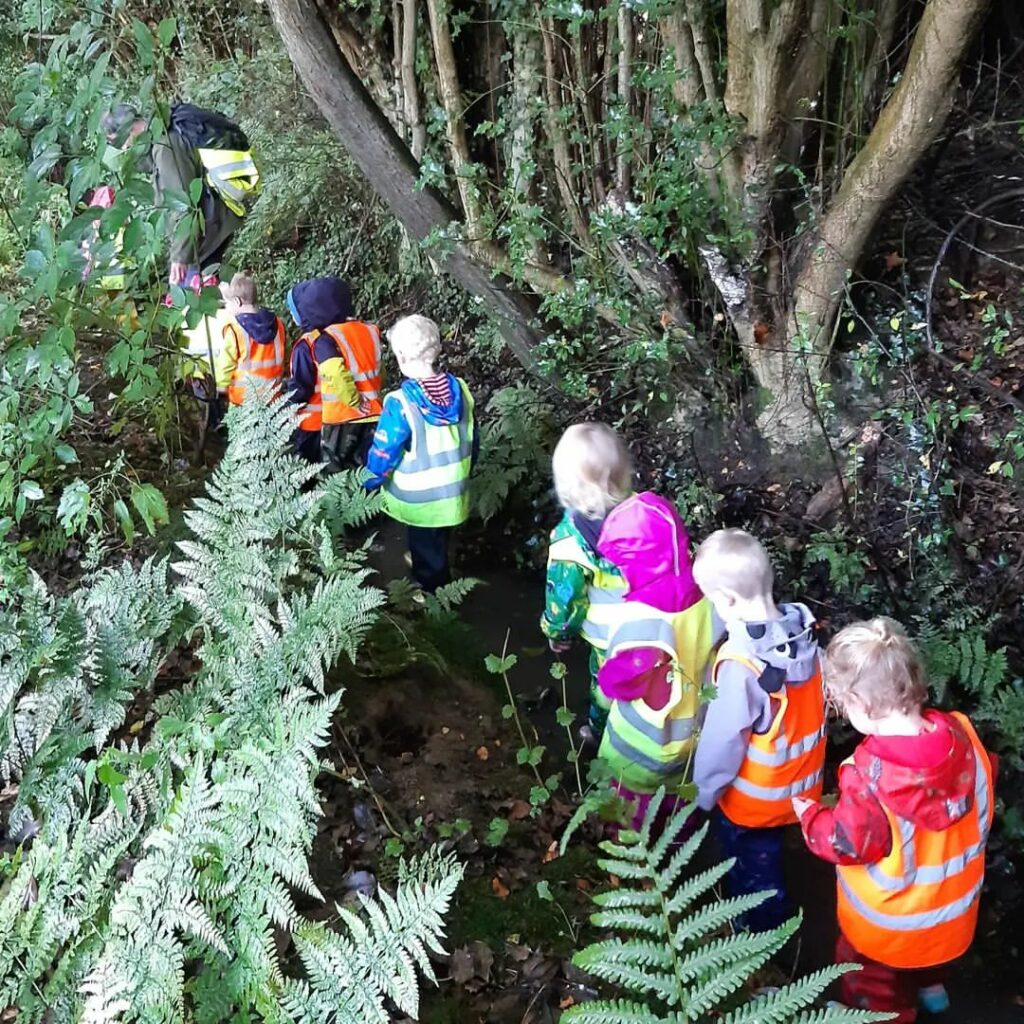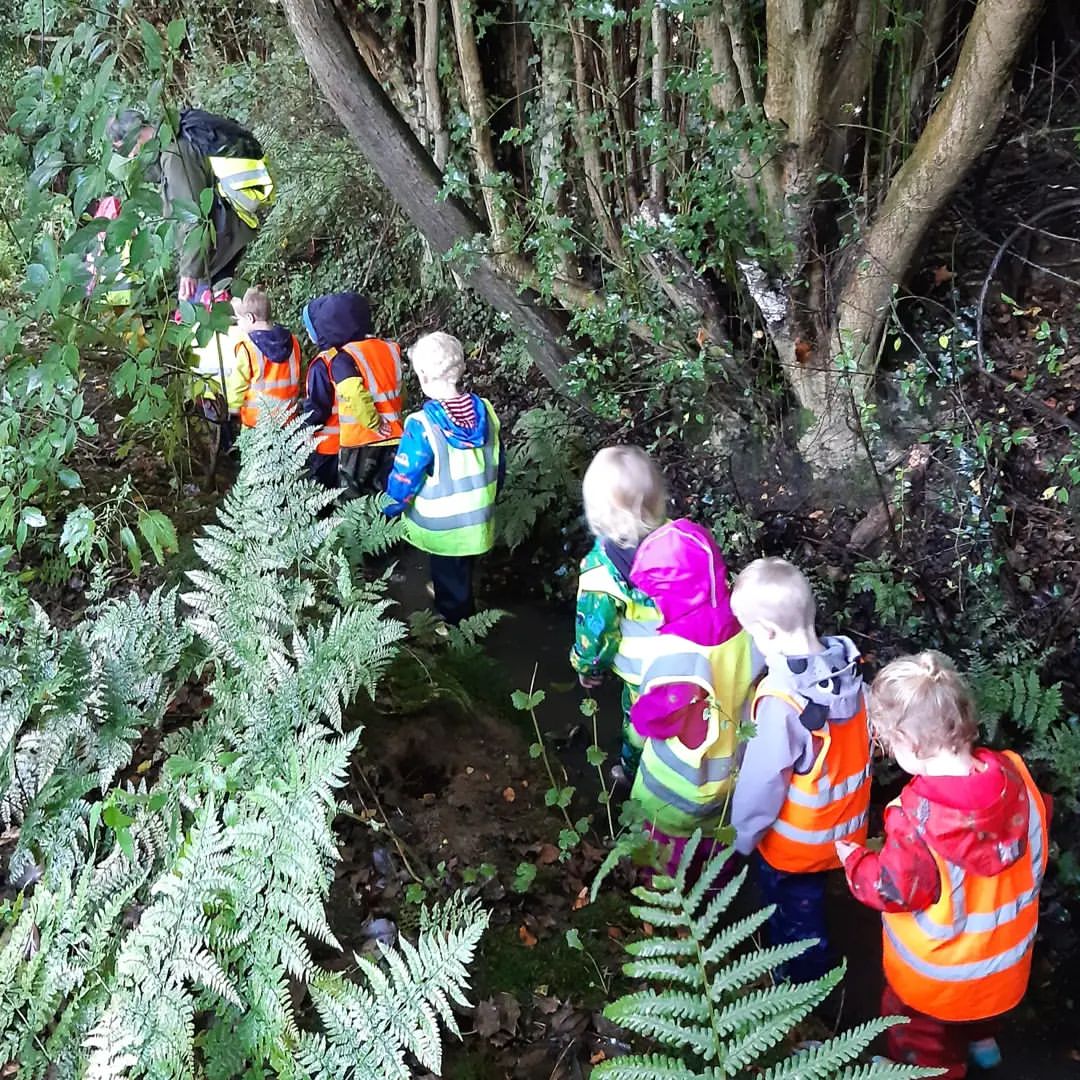 The importance of nature in early years outdoor learning
It's no secret that spending time in nature can have a positive effect on our mental and physical health. You probably feel it yourself; I certainly do. Being outdoors (at any time of year) is quite literally a breath of fresh air.
Children who spend time outdoors are more likely to develop a positive attitude towards nature and the environment.
Nature can also provide children with a sense of calm and well-being, which is especially beneficial if they have experienced trauma or stress in their lives. To be honest, it's beneficial to us all – often in ways we don't appreciate until later when we reflect on what kind of day we've had.
The benefits of outdoor learning are numerous, and we should all make an effort to incorporate more nature into our lives. If you're a teacher, consider taking your class on a nature walk or incorporating elements of nature into your lesson plans, if you can't build in a full outdoor learning programme.
If you're a parent, encourage your child to play outside and explore the world around them.
Planning for success: Tips for educators implementing an effective early years outdoor learning program
When it comes to outdoor learning in EYFS, success starts with careful planning.
Here are some tips for educators looking to implement an effective program.
Start by clearly defining your goals and objectives. What do you hope to achieve through outdoor learning? This is helpful to explain your intention to the rest of the staff.
Think about the age group of children you'll be working with, and tailor your activities accordingly.
If you're going to offer a provision for forest school, consider how you will incorporate those principles.
Complete adequate risk assessments and follow all the policies for your setting.
Build a strong foundation by involving parents and caregivers from the start. They can be invaluable allies in getting kids excited about learning outdoors.
Safety is always a priority – make sure you have all the necessary permits and insurance in place before starting any activities.
To follow on from that last point, for example, we needed the permission of the council to use the land we do for preschool activities. Permission came with certain criteria and constraints, like we cannot have fires.
What are the EYFS requirements about outdoor learning?
The statutory framework for the early years foundation stage states that providers must provide access to an outdoor play area. If that's not possible, providers must ensure outdoor activities are planned daily, unless there is some reason not to go out such as bad weather.
That doesn't mean you need access to a forest or woodland (although that would be excellent). You can use our scavenger hunt templates on a walk around your local area.
What are the benefits of outdoor play in early years?
There are many benefits of outdoor play in early years, including helping children to develop a love and appreciation for nature, providing opportunities for children to explore, experiment and use their imagination, helping children develop physical skills such as gross motor skills and coordination, and helping children to develop social skills such as cooperation, sharing and communication.
How do you improve outdoor learning in an EYFS setting?
There is no one answer to this question as different settings will have different ways of providing and improving their outdoors provision.
However, here are some tips that we've reflected on that might help you as an early years practitioner, childminder or educator.
Make sure there is a good variety of resources and activities available outdoors. For example, you could have a mud kitchen in your preschool garden, alongside other play equipment.
Encourage staff to spend time outdoors with the children, demonstrating how to use the resources.
Link activities to the time of year or celebration days. For example, we've spent time making Christmas tree decorations and doing an Easter egg hunt. Plan purposeful activities and experiences that are linked to the Early Years Foundation Stage curriculum, so that children can learn through play.
Talk with your colleagues about the outdoor learning provision, gather feedback from parents and carers and reflect on what is working. Do more of what is working, and think about doing less (or changing) what is not working so well.
Conclusion
In conclusion, early years outdoor learning is extremely important for children. It can help them to develop physically, mentally and socially.
As a parent, next time your child wants to go outside and play, let them! It could be the best thing you do for their development. If you're seeking out an early years setting for your child, look for one that has outdoor provision and where the staff speak warmly and knowledgeably about how their outside time is used.
As an early years practitioner, consider a forest school course to learn more about the amazing benefits of this particular style of outdoor experience for young children. Even if forest school provision is outside of your reach, you can still draw on those skills to provide an enriching environment and structured, curriculum-led experiences for the children in your care.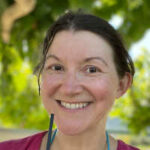 About the author: Elizabeth Borley
Elizabeth is our forest school administrator, responsible for running the website and managing bookings for afterschool clubs. She is a member of the Forest Childcare Association and loves walking in the woods and places with a view. As a parent, she understands the value of children spending time outdoors.